Product Description
Wood free offset paper / Wood free uncoated paper / offset printing paper
Regular Grammage: 55gsm, 60gsm, 70gsm, 75gsm, 80gsm, 90gsm, 100gsm, 120gsm, 140gsm
Special Gramage like 50gsm, 58gsm, 65gsm, 85gsm, 110gsm can be customized.
Regular Sheet Size:700*1000mm,640*900mm,650*900mm,450*640mm,600*900mm,622*914mm,700*500mm,etc.
Regular Roll size:787mm,889mm,840mm,846mm,880mm,760mm etc.
Customized Roll or Sheet Size Range
Roll width: 420mm (Min.) to 2500MM (Max.)
Sheet size can be customized.
Application:
Advertising material, Books, Business forms, Direct mailing, Magazines, Newspaper supplements, Posters;
Packaging & Shipping


In sheet wrapped with Strong moisture proof pilyethylene Kraft Paper each ream, with 4 angles protector, Pallet Loading;
2. In ream: 250sheets/pack,or 500sheets/pack,Strong moisture proof pilyethylene Kraft Paper each ream,Pallet Loading.




3. In roll: Strong moisture proof polyethylene Kraft Paper.
Item
Unit
Standard
Specification
Basis weight
g/m

2

±2%
55 60 70 80 90 100 120
Basis weight cross
direction tolerance
g/m

2

≤4.0
1.0
Whiteness≥
%
≥96
96
Printing gloss ≥
%
≥80
88
To be continued…
Factory Review: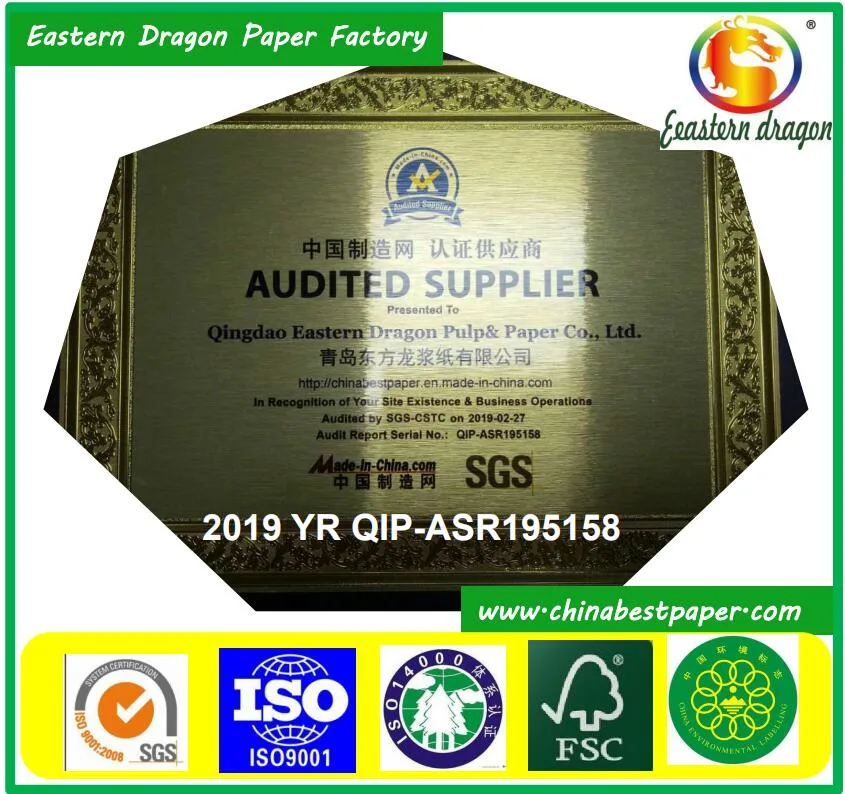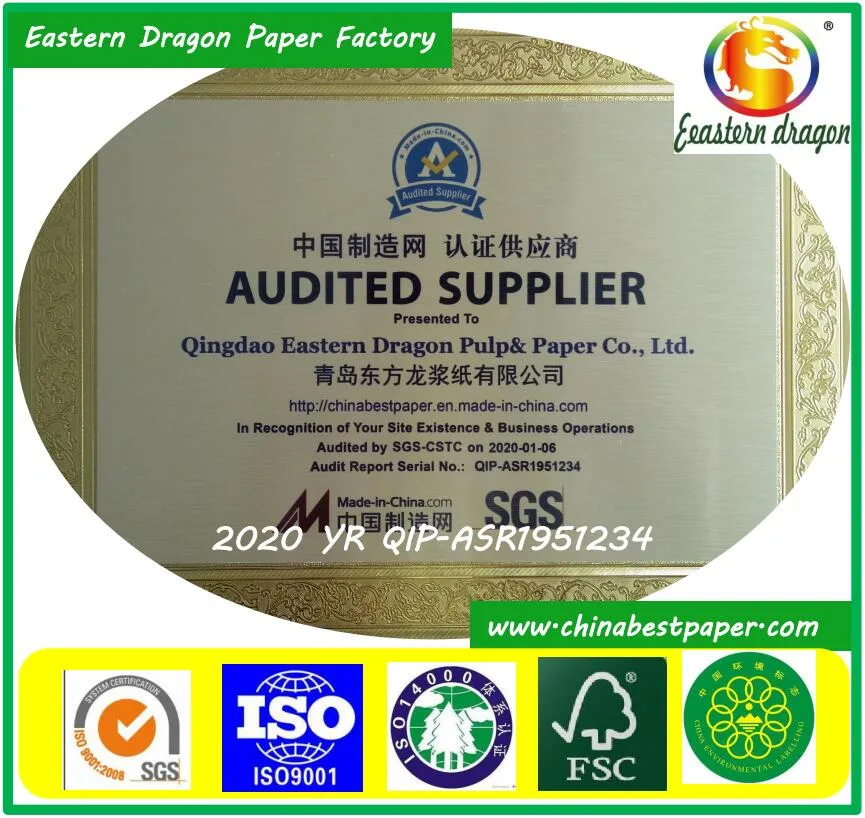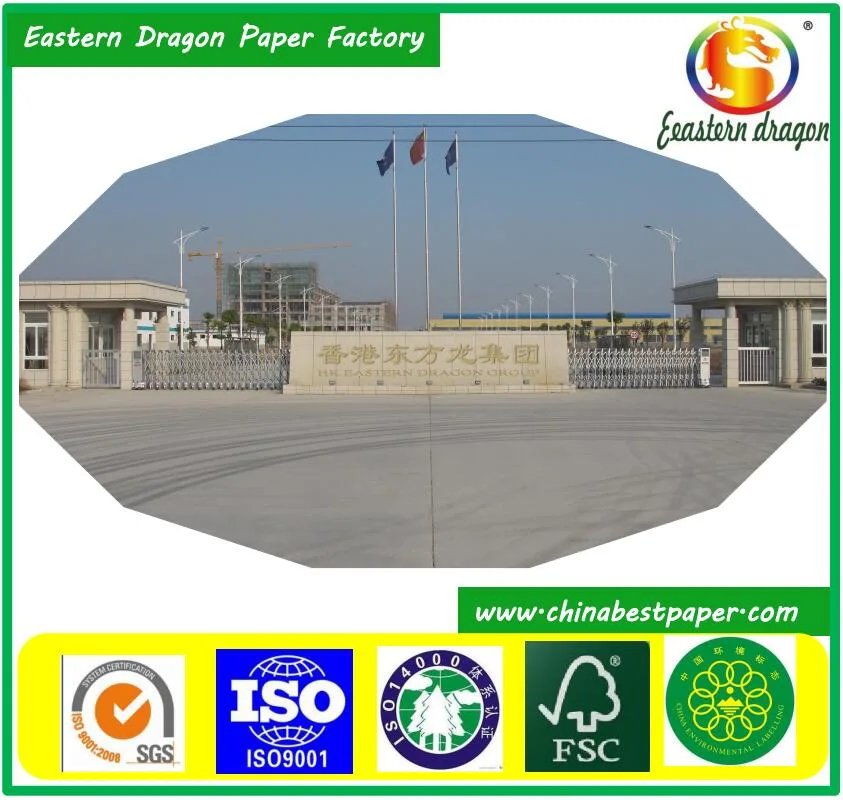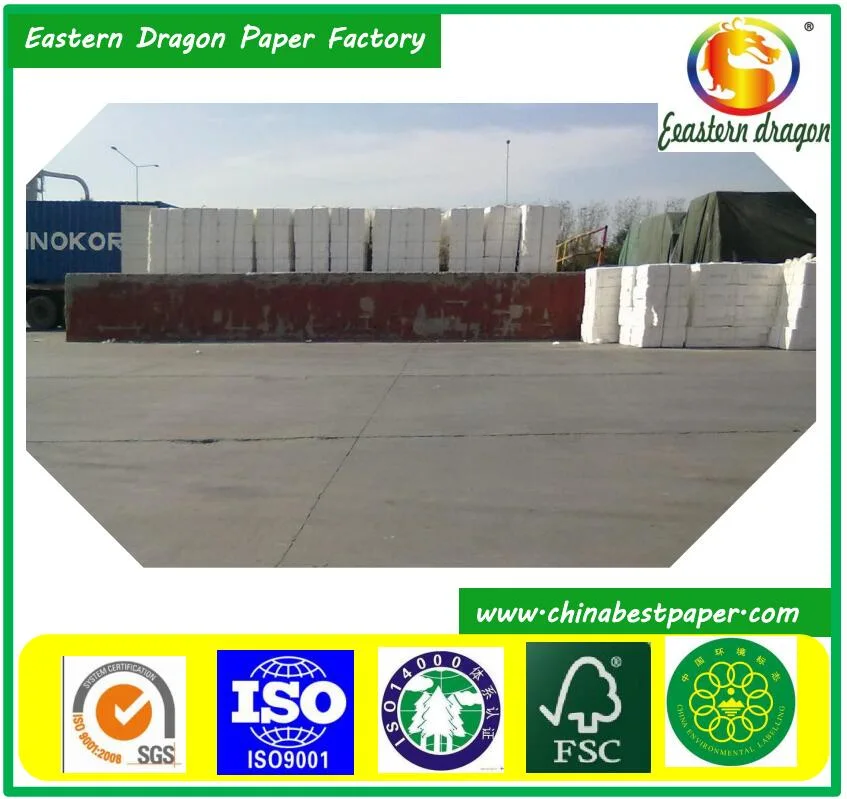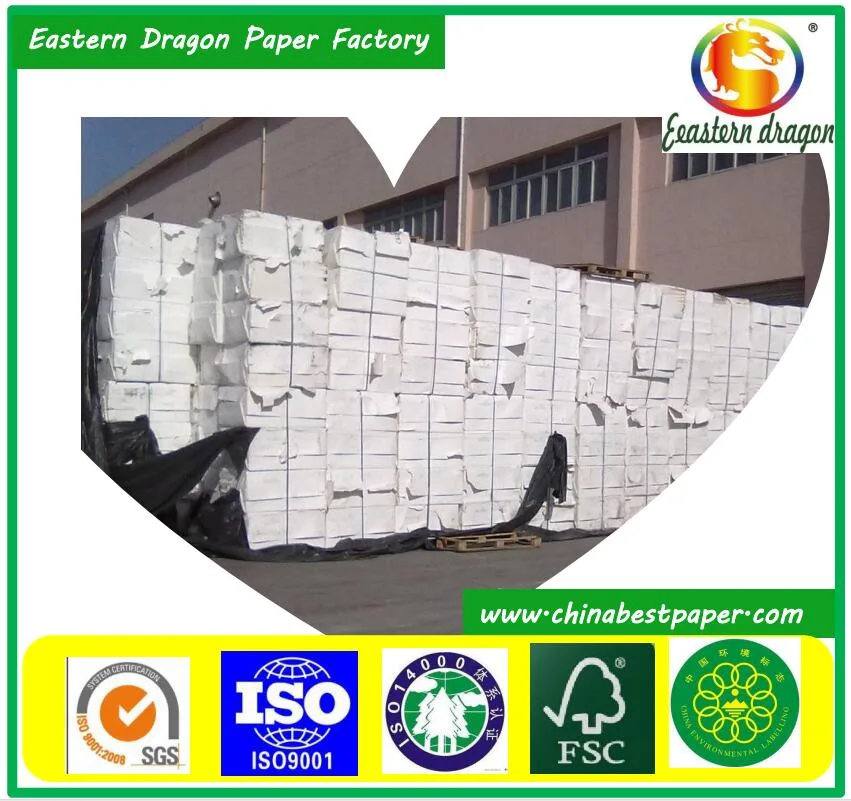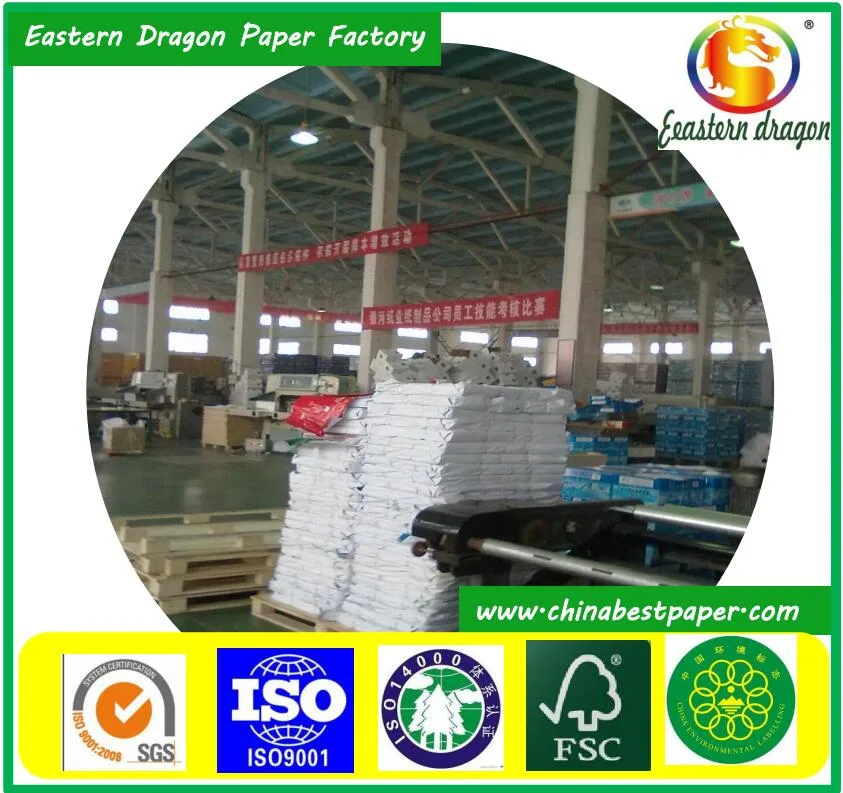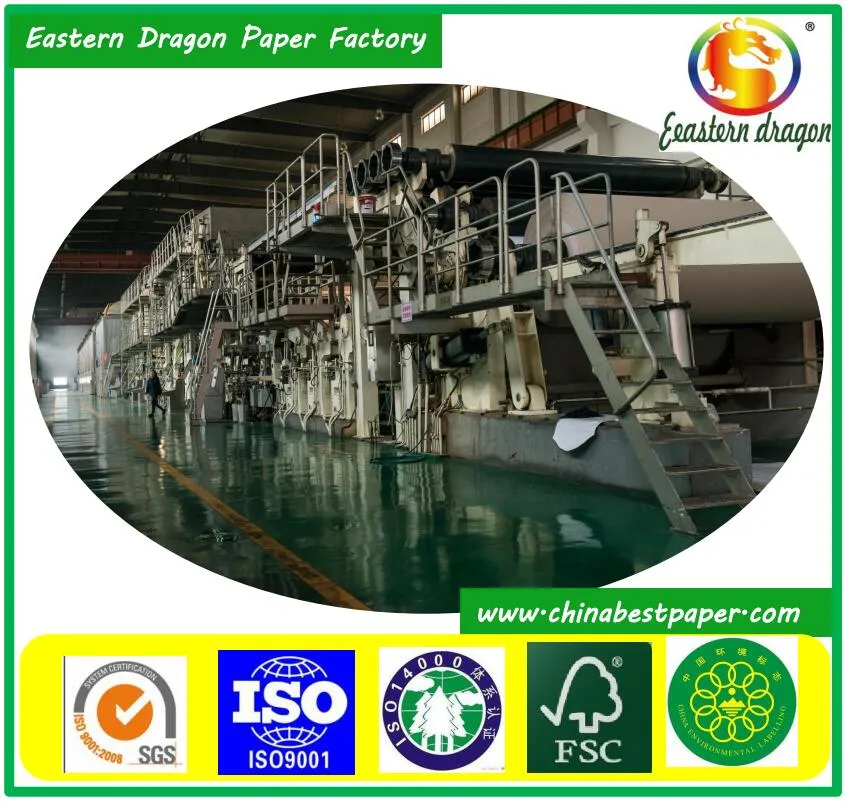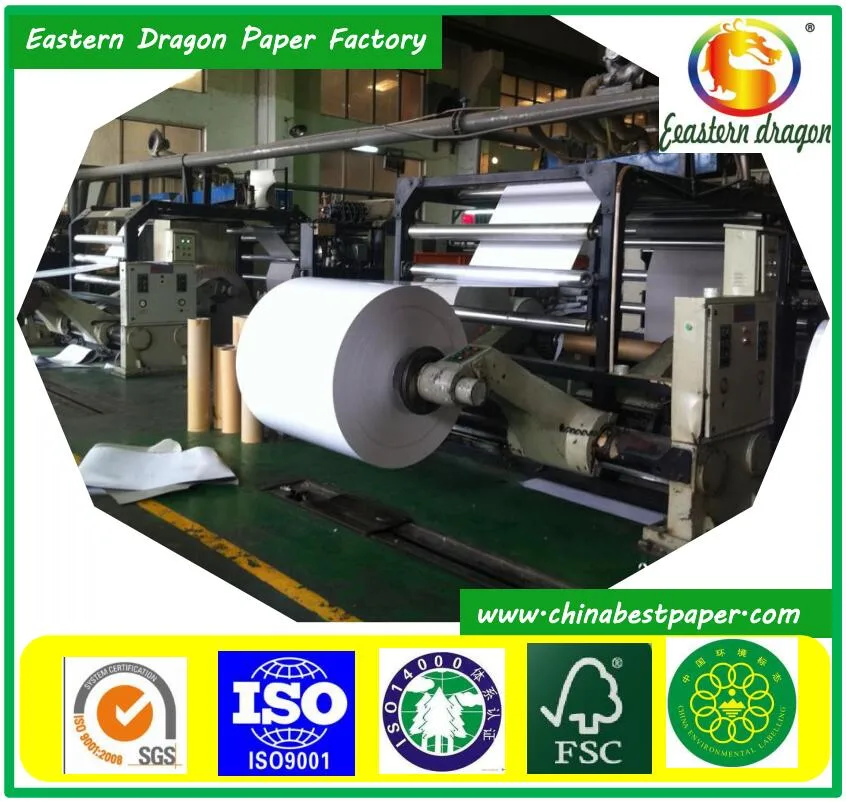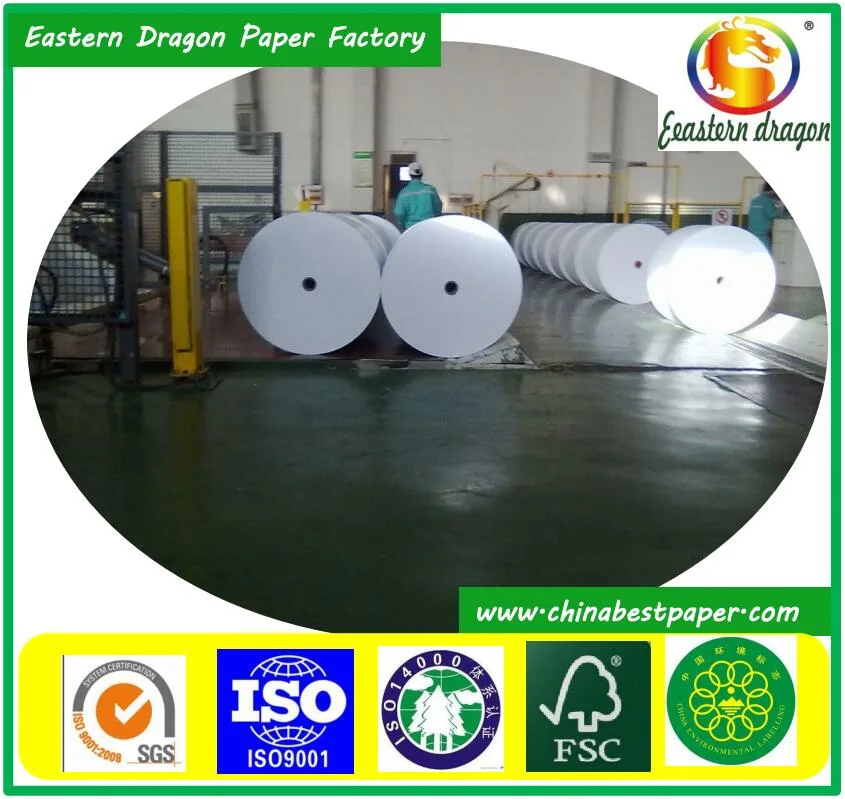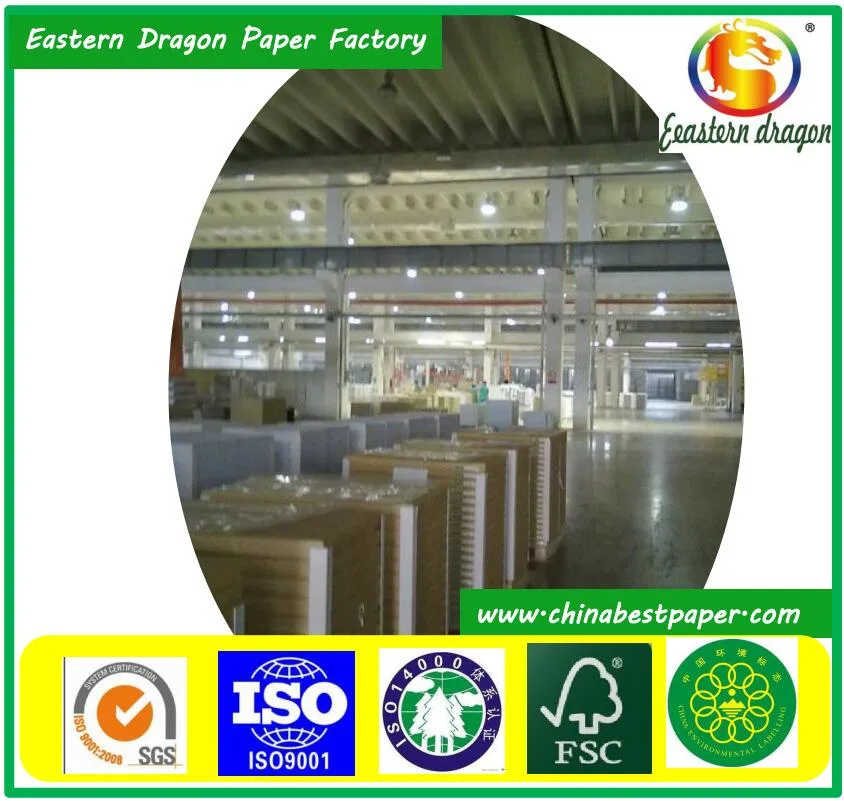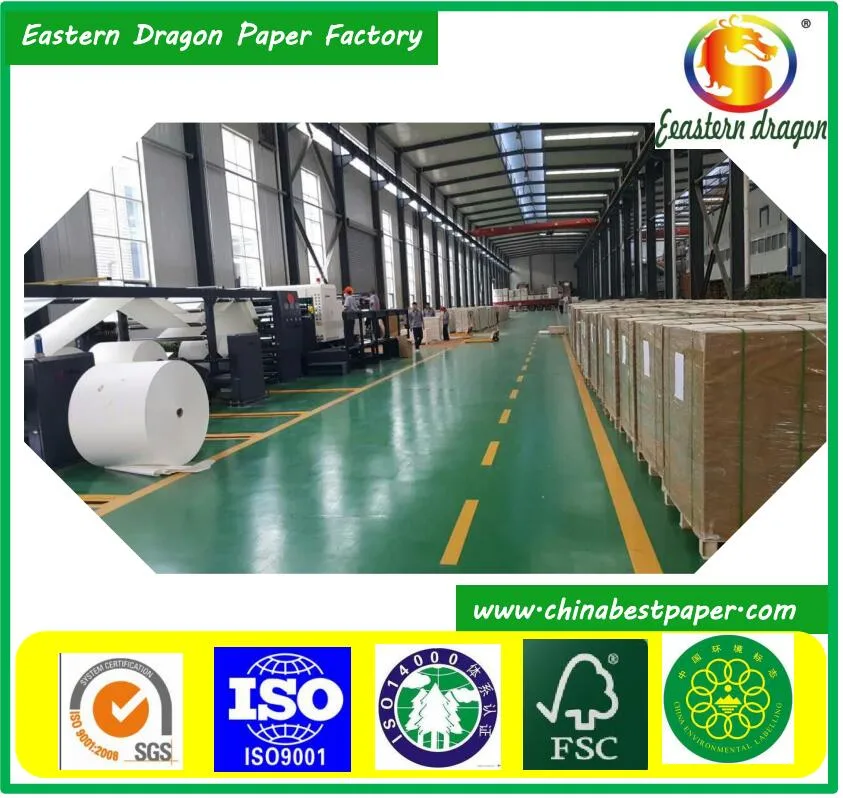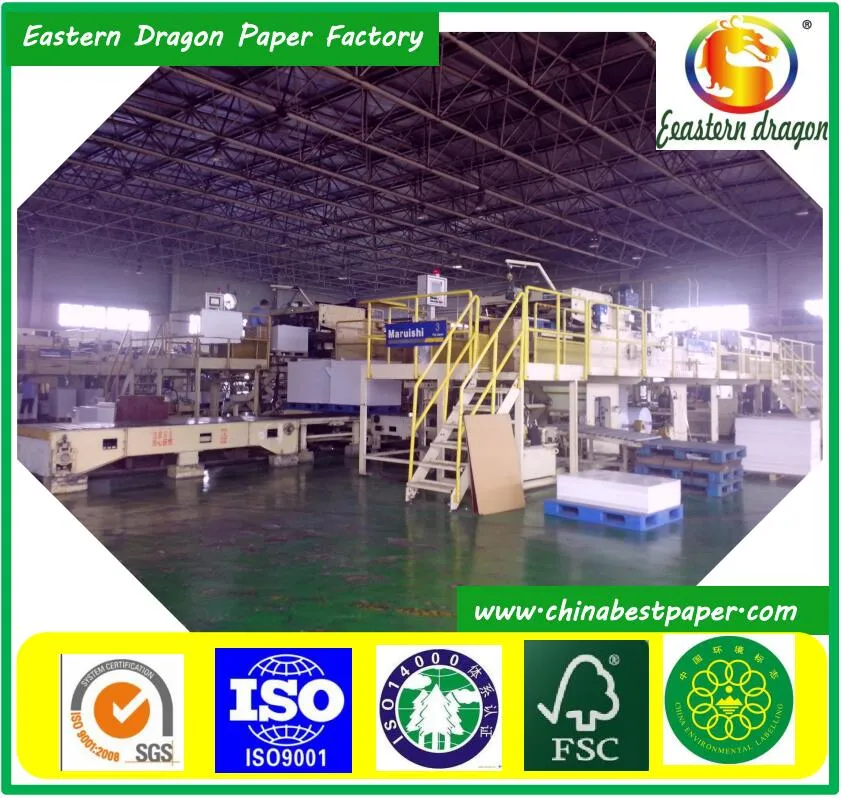 Why our paper is so expensive!
10 Factories, brand quality!
Professional supplier can help you make money!
Because China's foreign trade and export threshold is low, some small trading company or individual non-standard behavior seriously undermined China-made image and credibility;
Common supplier will only use low-cost market disrupt, confuse, delay in delivery, free replacement quality, increase customer inventory backlog, causing production disruptions, and can not maintain good relations with customers;
For after-sales service is non-existent, the number of quality problems will buck-passing.
For professional sellers, the service is prompt and transparent, commitment, strict quality mark.
It is recommended that buyers do not covet a friend over cheap, choose a professional manufacturers cooperation.