manual egg tray machine paper pulp egg tray machine egg tray packing machine


The major equipment of the machine are three parts include: Pulp Making System, Molding System, Drying system and Packing system.
The raw material is recycled paper such as newspaper, white paper, waste carton.
Advabtages: It's totally green, high-efficiency, energy-saving, durable, and easy to operate.
Production Description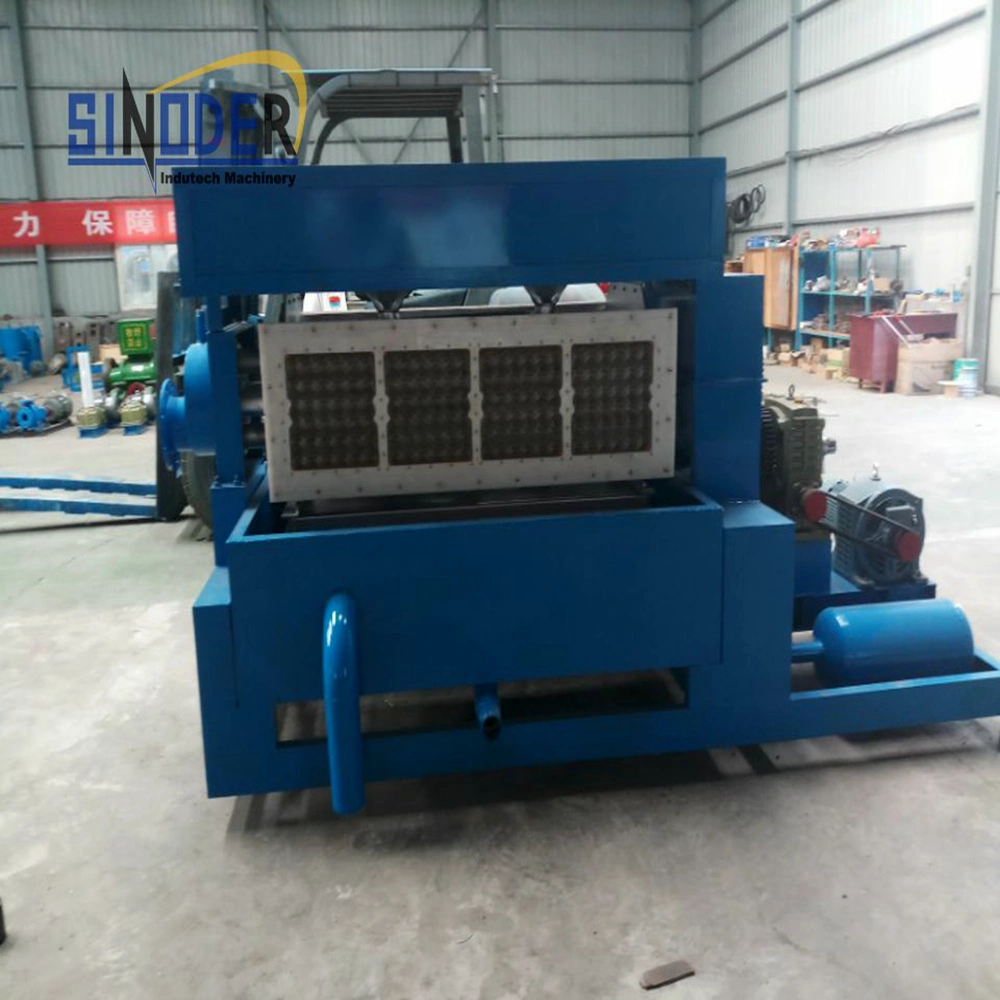 SINODER rotary paper pulp molding machine/small egg tray making machine with brick drying, which uses waste paper, cardboard, leftover material of paper mill, by hydraulic pulper, mix making a certain dense pulp, and pulp is absorbed by vacuum of special metal molding to become wet products, through drying , and shaping to become finished products.
parameters
Partmeters
Mode number

LD8000

LD4000

LD3000

LD2160

LD1500

Installation Power

320kw

180kw

200kw/160kw

165KW

110KW

Floor space

30m*8m*4m

25m*5m*4m

25m*5m*4m

48m*5m*4m

48m*5m*4m

Voltage

380 V

380 V

380 V

380 V

380 V

Frequency

50 Hz

50 Hz

50 Hz

50 Hz

50 Hz

Production capacity

8000pcs /h

4000pcs /h

3000pcs /h

2160pcs /h

1500pcs /h

Water consumption

1500kg/h

700kg/h

500kg/h

350kg/h

250kg/h

Electricity consumption

180kw/h

100kw/h

80kw/h

70-85kw/h

50-70kw/h

Gas consumption

60-100m3/hour

40-60m3/hour

50-70m3/hour

40-60m3/hour

20-40m3/hour

Raw material

600Kg/h (80gram/each)

300Kg/h (80gram/each)

230Kg/h

(80gram/each)

180Kg/h (80gram/each) (80gram/each)

120Kg/h (80gram/each) (80gram/each)

Heating source

natural gas, diesel

natural gas, diesel

natural gas, diesel

natural gas, diesel

natural gas, diesel
Note: The above-mentioned data is only for your reference and we keep the rights for modification of the component and machinery structure.
Material--Pulp-- Pulp mixing--Forming--Drying-- Hot Press--Packing-Stock.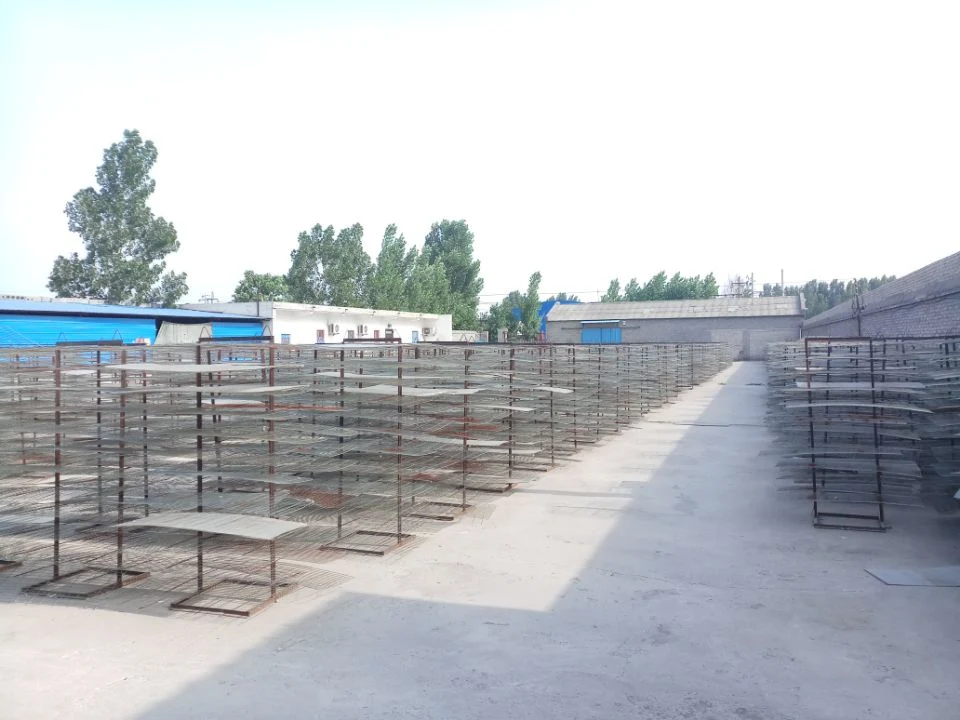 End Products Of Egg Tray Making Machine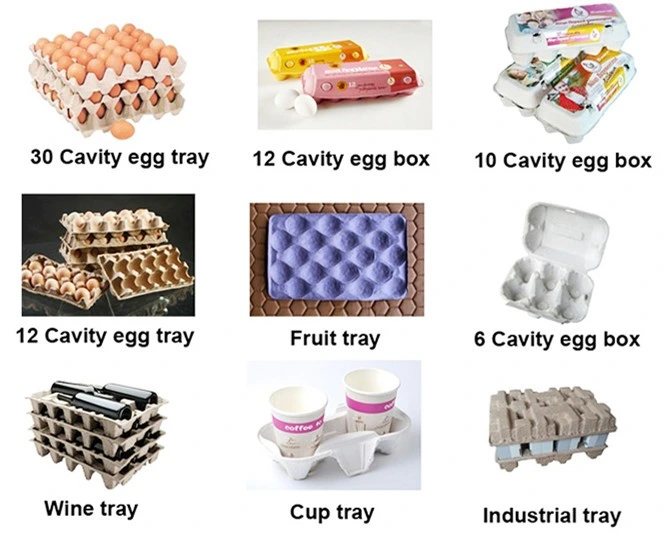 Working Process Of Egg Tray Making Machine
Pulping process: It is the process of mixing the raw materials with water. Then you can get the slurry that is dried to form the egg trays.
Molding process: The process is that using negative pressure and vacuum absorption turn the slurry to egg trays. If you change the mold, you can make egg cartons, apple trays and so on with the egg tray machines.
Drying process: It basically involves drying the wet semi-finished products by using egg tray drying line. Good dying process can lead to minimal losses of poorly-formed trays. There are metal and brick egg tray drying line or sunney natural dry
Completed Project
Our company designed a complete egg tray making machine for Algeria,Uzbekistan customers.
Company Information
SINODER is a professional enterprise that designs and sells egg tray making machine, located in Zhengzhou City, Henan Province, China. Through over consistent efforts, the SINODER Machinery has grown into a sophisticated enterprise integrating research and development, manufacture, sales and services. To date, SINODER has taken a bold step of going global. We have already exported our machines and services to more than 20 countries, such as Algeria, Egypt, Russia, Ukraine, Australia, Argentina, Brazil, Saudi Arabia, Libya, Syria,Uzbekistan and so on.